Born 1973 in Saga. Ikeda earned his BFA (1998) and MFA (2000) in design from Tokyo University of the Arts. He spent the year of 2011 in Vancouver on an Emerging Artist Study Grant from the Japanese Agency for Cultural Affairs. He has been based in Madison, Wisconsin since 2013, when he began working as artist-in-residence at the Chazen Museum of Art. Three years in the making, Rebirth returns to Japan as the centerpiece of Ikeda's first major solo exhibition, "The Pen: Condensed Universe," which opened in January 2017 at Saga Prefectural Art Museum and travelled to the 21st Century Museum of Contemporary Art, Kanazawa and Nihombashi Takashimaya, Tokyo.
Ikeda has received high acclaim both in Japan and internationally for his unique worldview that sees both the micro and the macro simultaneously and for his masterful technique. Drawing in infinitesimal detail using a 1mm pen and acrylic ink and without under-drawing, his output is limited to a single 10cm square each day.
Museum Collections:
Chazen Museum of Art, Wisconsin, U.S.A.
Hamamatsu municipal Museum of Art, Shizuoka, Japan
Mori Art Museum, Tokyo, Japan
Obuse Museum & Nakajima Chinami Gallery, Nagano, Japan
Saga prefectural Art Museum, Saga, Japan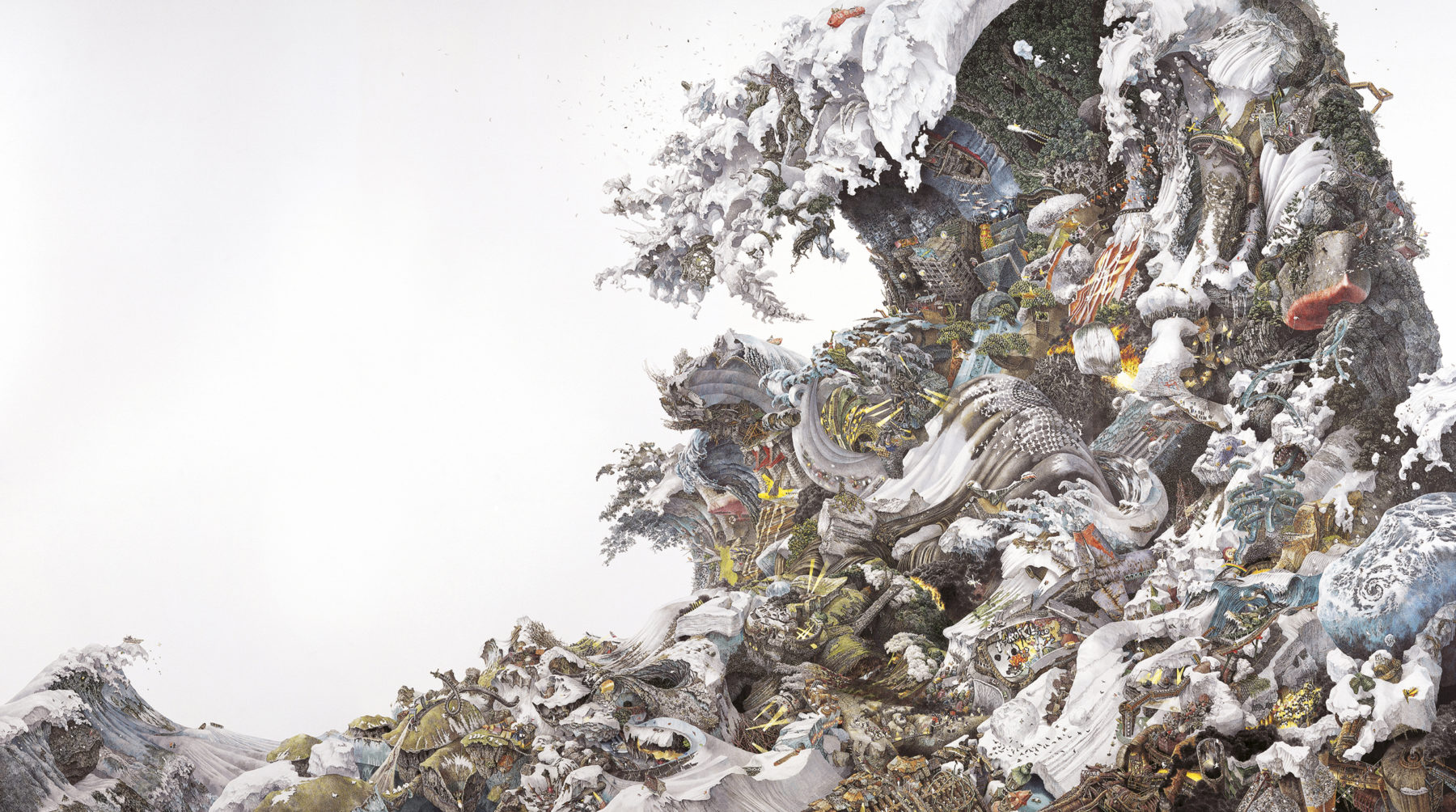 History of Rise and Fall, 2006